MML First Fridays Presents…
The Story of Seyer Industries: Easy Egg Cracker to Aerospace and Beyond
Friday September 8th, 2017 7:15 am – 9:00 am
A 3rd generation, family-owned business, Seyer is proud to be celebrating its 60th year in business. Founded by Louis Seyer and his partner Harold Buckner in 1957, the company has grown from two employees serving numerous industries, to an aerospace-focused, high value-add manufacturing firm with almost 250 employees. Mark and Chris will "tell the story" of Seyer Industries, from its inception, funded by the proceeds of Louis Seyer's Easy Egg Cracker invention, to its near bankruptcy in the early 1990s, to its recent market diversification which is propelling the company's growth. They will discuss the company's journey from being a "jack of all trades but master of none," to a high-precision, niche-focused aerospace manufacturing company that it is today. They will also cover the company's current succession plan, where ownership and leadership is now transferring to the 3rd generation.
The Speakers:
Mark Seyer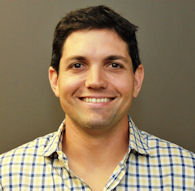 Mark Seyer has been involved in operations for 13 years. His time in operations has been spent at LMI Aerospace and Seyer Industries. He has a passion for entrepreneurship, managing and directing organizations, and building relationships with the people he's involved with. He enjoys building teams for success and working with others to achieve common strategic and organizational goals.
Mark has a Bachelor of Science degree in Business Management and a Minor in finance from Providence College in Rhode Island. He earned his 4 year degree while competing all 4 years at NCAA division 1 level of lacrosse.
Mark's early manufacturing career began at Seyer industries when he would work high school and college summer's in maintenance, assembly, and other general tasks. Mark went to work for LMI Aerospace in St. Louis as a Buyer / Planner for the UH-60 Black Hawk Helicopter division. In Late 2007, Mark was hired on at Seyer Industries, where he began his career in the family business. Over the course of several years, Mark spent time in all the various departments, getting a good understanding of Operations. Mark is currently Chief Operating Officer, servicing general organizational management, costing, scheduling, quality, and delivery.
Mark and his wife Nikki enjoy raising their 3 year old son, Luke, and 1 year old daughter, Fiona.
Chris W. Seyer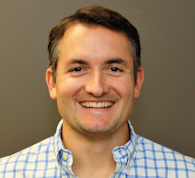 Graduating from Wake Forest with a degree in Business Administration, Chris began working at A.G. Edwards (now Wells Fargo Advisors) in 2003 as an Investment Banking Analyst in the Consumer / Industrial Group. Working on a range of projects that included recapitalizations, mergers & acquisitions, debt financings and equity offerings, this was a crash course in corporate strategy and financial modeling. After three years at A.G.E., he joined Seyer Industries in 2005 in a marketing role, taking over responsibilities for outside sales. Over the subsequent twelve years, he gradually assumed additional responsibilities, including management of sales, purchasing, accounting, and strategic planning, and in January 2017, became President of the company. From 2008-2010, while working at Seyer Industries, Chris earned his MBA from Washington University in St. Louis as a Woods Leadership Fellow.
Chris, his wife Julie, and their four boys live in Maplewood.
MML First Fridays Event Details
Friday September 8, 2017
7:15 – 8:00 am – Breakfast & Networking
8:00 – 8:45 am – Presentation
8:45 – 9:00 am – Question & Answer
Event Location
The Lodge Des Peres
1050 Des Peres Rd.
St Louis, MO 63131