MML First Fridays Presents…
Building a Differentiated Global Brand
Friday January 6th, 2017 7:15 am – 9:00 am
In today's global environment, optimizing processes and reducing costs are only half the challenge. Effectively communicating and differentiating your company, products and services is essential to stay ahead of your competition. Learn how global manufacturers can leverage marketing and global branding to increase their competitiveness, including case studies of two industrial manufacturers who have implemented customer insight studies, global rebranding and content marketing initiatives to improve top-line direct and distribution sales efforts. An additional examination of industrial marketing best-practices provides attendees with actionable takeaways for immediate and impactful marketing investment improvements.
The Speaker: Andrea Olson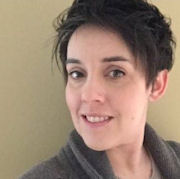 Andrea Olson's 17-year, field-tested background provides unique, applicable approaches to creating leaner, more effective, technology-driven, industrial marketing strategies. A 4-time ADDY® award-winner, she began her career at a tech startup, and led the strategic marketing efforts at two global industrial manufacturers. Andrea is also the CEO of Prag'madik, a integrated marketing firm that helps manufacturers and tech companies grow.
Andrea's most recent book, "No Disruptions", provides manufacturing leaders an easy, educational read on how to optimize revenue generation through marketing, branding, and effective technology implementation.
In addition to writing, consulting and coaching, Andrea speaks to leaders and industry organizations around the world on how to craft an effective marketing and communications programs to discover new sources of revenues and savings. Connect with Andrea to access information on my book, workshops, keynote speeches or consulting. More information is also available on www.pragmadik.com and www.nodisruptions.com.
MML First Fridays Event Details
January 6th, 2017
7:15 – 8:00 am – Breakfast & Networking
8:00 – 8:45 am – Presentation
8:45 – 9:00 am – Question & Answer
Event Location
The Lodge Des Peres
1050 Des Peres Rd.
St Louis, MO 63131