MML First Fridays Presents…
Please note the change of event location below.
Learn How TechShop Can Change Your Manufacturing Business
Friday October 7, 2016 8:00 am – 9:30 am
*** NOTE THE CHANGE OF LOCATION FOR THIS EVENT ***
From Boston to Silicon Valley and everywhere in between, the Maker Movement is sweeping the U.S. innovation community, as individuals or groups are creating and marketing products for a global audience. One of the centers of the nationwide Maker Movement is TechShop, a membership-based, national chain of maker spaces that attract businesses, entrepreneurs, students, and hobbyists alike, helping them to bring ideas to life with state-of-the-art equipment and collaborative design space. TechShop's 18,000-square-foot St. Louis location is in the heart of the Cortex Innovation Community inside a new three-story building, at the corner of Boyle and Forest Park Avenues.
Noted as the launchpad for countless innovations, including Jim McKelvey and Jack Dorsey's prototype for mobile payment platform… Square, TechShop members have access to a world-class workshop with the machines, tools, training, inspiration and support they need to pursue their passions, develop new skills and launch new businesses.
Tours of TechShop will be given at the event.
The Speaker: Chris Ruzicka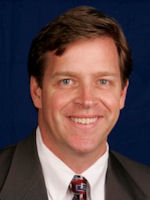 Chris Ruzicka is the Director of St. Louis Business Development for TechShop. Chris' role at TechShop is engaging corporations, foundations, civic and institutional partners.
TechShop offers the St. Louis community classes, workshops, instruction, and training for people of all ages and skill levels to build whatever they can dream. The workshop boasts equipment like laser cutters, 3D printers, woodworking tools, welding tools and even industrial sewing machines for people to build whatever they can dream up.
MML First Fridays Outing Details
Friday October 7, 2016
8:00 – 8:30 am – Breakfast & Networking
8:30 – 9:00 am – Presentation, Q&A
9:00 – 9:30 am – Tour
Event Location
TechShop
4260 Forest Park Ave.
St Louis, MO 63108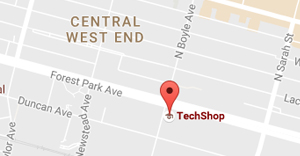 Sponsored By